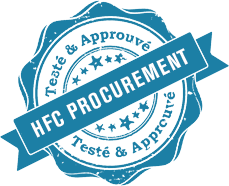 SEARCH FOR SOLUTIONS & INNOVATIONS FOR LUXURY HOTELS
There are many well-being places in a Palace, for this offer, we will keep our eyes focused on the bathroom, the rooms and the SPA areas.
TESTED & APPROVED BY HFC PROCUREMENT
Dear visitor, as you can see, some of products or services we develop as representative partner can't be displayed, we are sorry about it!
As you can imagine, the reason why is that we passed special agreement as "1 to 1" luxury hospitality marketing with owners and makers of these products. Please, if you want to know more about our whole range of "Beauty & Wellness" solutions for luxury hospitality, fill the form below, many thanks.  
Keep in touch!