ASK US TO HUNT THE EXCEPTIONAL – WE PROVIDE THE UNEXPECTED

A prestigious hotel is an extraordinary place, a world apart, a place where a customer must feel unique, protected and cherished. Where his wishes and his dreams must be possible! Attention to detail, perfect knowledge of Guest expectations, capacity for anticipation, creativity, absolute rigor, permanent smile, impeccable uniform, perfect cleanliness,… these elements are required to ensure the level of services of a luxury or a prestigious hotel. Concierge, front face desk manager, general manager, chambermaid, room service, F&B team, butler, housekeeper, service technician, quality service, sales & marketing,… every day, hundreds of small hands work together, with discretion and with a great professionalism to serve their Guests in a perfect way. And, yet, is this sufficient to keep its VIP customer loyal? 100% no, it is the minimum! This is what all the prestigious hotel establishments propose (worthy of that name). In a sector where competition is increasingly strained (over 5000 prestigious hotels will open in the next 7 years in the world!), it is essential to achieve the only true goal: to astonish your Guest! To propose him in his Suite, in the F&B spaces, at the SPA, what he has never found elsewhere… to make of his stay something exceptional, even UNIQUE!
Our agency offers you a service dedicated to this research of the exceptional, we can accompany you and offer you the rarest, the more luxury, the most creative and useful innovations to offer your customers an extraordinary experience in your establishment (accommodation/F&B/SPA /Reception/Lobby).
EXCLUSIVE DEVELOPMENT AGENCY OF THE CELCIUS – LUXURY COSMETICS & FRAGRANCES COOLER WORLDWIDE – LAUNCH  JUNE – 2019
Introducing your Guests to a refinement they haven't encountered before…
Give your Guests cosmetics and fragrances a precious treat and raise them well-being or beauty care routine to couture level ! Developed by luxury hospitality professionals, the CELCIUS is an exceptional Cosmetics and Fragrances Cooler, made solely for the storage, protection, perfect preservation in fresh atmosphere (10°C) and perfect use of luxury hotels Guest's cosmetics and fragrances. 
True luxury item, it brings not only an ideal solution to keep luxury hotel guests cosmetics products, and fragrances, at the perfect temperature of 10°C, it also offers them the possibility to enhance their luxury cosmetics, a brand new dimension to the habits of well-being of luxury hospitality guests, men and women in their bathrooms or bedrooms.

From the beginning of the development operation, several exceptional luxury hospitality properties confirmed implementation of the Celcius experience into their premium suites and SPAs. Mandarin Oriental, Shangri-La, The Peninsula..  at the start of October, we got the confirmation from LVMH Hotel Management that this new experience will be offer in every rooms of their incoming properties openings.
Please contact Christian Locqueneux, our CEO to book a call about the Celcius.
LUXURY HOSPITALITY ONLY - OUR PROCUREMENT PROCESS
> You wish to offer your customers an extraordinary sleep comfort? Our agency keeps a privileged contact with the best suppliers, craftsmen, start-up and other recognized professionals of the sectors related to sleep (high-end mattress, soundscape, lighting, olfactive feelings, intelligent pillows, mural projections dedicated to sleep,…).
> Bathroom has become a strategic place to charm and keep increasingly demanding customers. Contact us and we will study together the possibilities offered by the best worldwide specialists. The offers are unlimited, but some are really innovating and propose really original experiences of well-being.
(conservation and use of cosmetic products, water flow management, sound architecture, bespoke scents, interactive bathrobe, intelligent lighting, internal projections of in-mirror images, makeup assistance and body care,…).
> You are planning to renovate your suites or your establishment and you wish to study the possibilities of integration of innovating services and products in your spaces?
You wish to offer astonishing services and products in your F&B spaces? (plates, tea or coffee sets, cocktail glasses, connected tables, customised lighting, soundscape,…)
Whatever the issue may be, we work with you free of charge, and we select the professionals answering the best to your specifications, we negotiate the fairest prices, and we take care of the fulfilling of the commitments of the order taking, the delivery, the possible installation and the after-sales follow-up.
Our fee intervenes only at the end of an order, by commission in our position of business introducer to the supplier.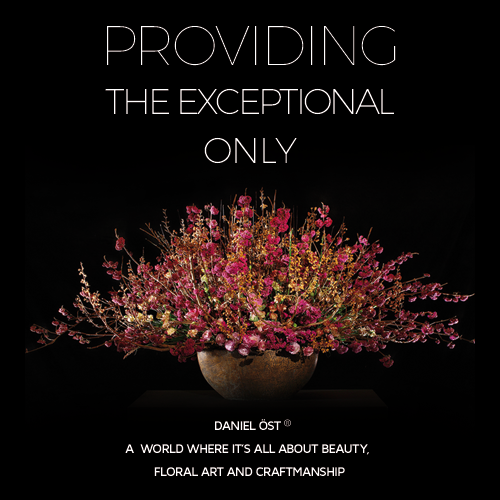 Let's talk about how we could work together...