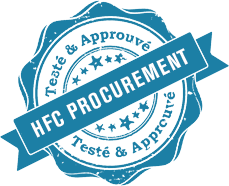 SEARCH FOR SOLUTIONS & INNOVATIONS FOR LUXURY HOTELS
The current health crisis has shown the astonishing fragility of our social and economic model. For each of us, the challenge today is to put in place a reassuring marketing model, a global response intended to maintain the confidence of our guests who have all lived and continue to live a fairly anxyogenic period.
From this health crisis, it is essential for everyone to learn what will remain in the collective unconscious of our Guests tomorrow.
To show them that we have been able to take positive measures directly related to their concerns when they return to their tourist or business travel habits.
The implementation of more advanced health safety solutions is now part of our current daily life and will now be part of our futur.
PLEASE, CHOOSE YOUR CATEGORY
TESTED & APPROVED BY HFC PROCUREMENT
// HIGH CURRENT DEMAND //
Orders delivered according to available stock