"Jul. 20 - Op.Ed / E d i t o r i a l // Paola Vanden-hole - Associate director "
Like the entire luxury hotel community, our activity is very impacted due to our strong link with the operational situation of the segment.
We follow very closely the evolution of this period of reopening of hotels by talking daily with many general managers, operations managers or or brand leaders.
« Those who survive are not the strongest but those who adapt to change » said Charles Darwin.
The period we are living in now has no precedent. During these last 3 months of lockdown, everyone improved his ability to adapt to working together, each at home, we have taken advantage of this period of stopping our operational activities to think about new work processes, new projects, many of us took new training and in the end, we were able to improve our skills!
« You know, I believe that the best posture is humility. We can't control everything. This health crisis has highlighted in a rather extraordinary way the fragility of our economic and social model and has undermined our certainties. The most important and I would even say the smartest thing to do is to draw the consequences of this situation and the first of all and to accept the fact of this fragility » said Paola Vanden-Hole.
In luxury hotels field, more than in other business sectors, it is essential to know your customers very well, understand their expectations and above all to be aware that, whether it is the hotel general manager, the housekeeper , the concierge, and the guest, we have all experienced trauma that has changed our view of the world forever.
The first mistake to avoid today is to show an eagerness to go back, to run after a "return to normal", it is not only a strategy quite disrespectful of history, but also a sign of immaturity in regards to your guests.
Luxury hotels must show that they understand this fragility and now offer permanent, non-anxiety-provoking and integrated solutions to increase the level of health security in their establishments.
Notwithstanding the fact that luxury hospitality actors use the same "available weapons" to offer an extraordinary level of guests service, overall performance is conditional on the proper functioning of a set of national and international tourism promotion activities, luxury and business travel, not to mention of course the smooth running of international transport.
Of course, this search for seductive performance towards international HNWI clientele should not be curbed, but I strongly believe that luxury hotels should now put in place strong strategies to increase the frequentation of their establishments by local customers.
We know that the wellness and F&B areas of a luxury hotel cannot function et be profitable without this local clientele.

« We've been focusing on travelers for 50 years, but we've completely neglected a clientele that is five to six times greater, the local clientele » said Scott Gordon from Accor Hotels (AccorLocal).

In financial terms, an operation to seduce a segment of local customers costs between 2.5 and 5 times cheaper than targeting international customers.
The main marketing idea of this local strategy is to offer potential local customers to discover their city differently, from a different point of view, by offering very specific offers and reserved only for this local customer.
For example, we can define an average percentage of accommodation, generally not occupied during certain periods, and decide on a different RevPar model from the traditional income management model.
The local targeted offer must also be adapted to the availability model of residential customers with high purchasing power in their city but also in their region. For example, it makes sense to target offers such as "Weekend Packages> room upgrade + breakfast + access to SPA + Dinner for 2 at F&B hotel + show in town with Limo service", etc.
In relation to the current situation, it is difficult to position yourself by displaying total control of this situation to the point of being able to take advantage of it. Once again, it is essential that customers can see that the hotels they usually frequent adapt to the best and in this context of adaptation, the role of staff in direct contact with guests is more important than ever. The concierge (Clefs d'Or if possible), the "Guest relation" manager, the front office, the room service staff, the barman or restaurants staff, each will play an educational and empathetic role essential to the integration of new health safety standards which will definitely stay as the new standard of luxury hospitality.
More than ever, the special bond of the relationship between a client and the staff of a hotel must be taken care of because for the first time since always the trauma of this health crisis represents a common point which it is useful to use intelligently to strengthen the affinity that exists in this relationship.
As far as luxury hotels are concerned, once again the worst attitude is to want to "return to normal" at all costs.
On the contrary, studying the behavior of everyone during this period of confinement has shown that the majority of people do not want to return to normal.
What people (and luxury hotel guest too) wants is that the world can seize a unique opportunity to be able to change certain things and above all to realize that we need more rigor as regards our position vis-a-vis a new kind of global threat, that the emergence of new viruses.
If it happened once, probably means the possibility that it could happen another time, luxury hospitality actors must therefore take the necessary measures to comfortably and elegantly integrate the hygienic gestures that are now mandatory, but tomorrow simply made available to their guests in their hotels.
For the rest, this experience must show us that we do not really control what the future has in store for us, as much to look at it with kindness, respect, humility and above all, positivity.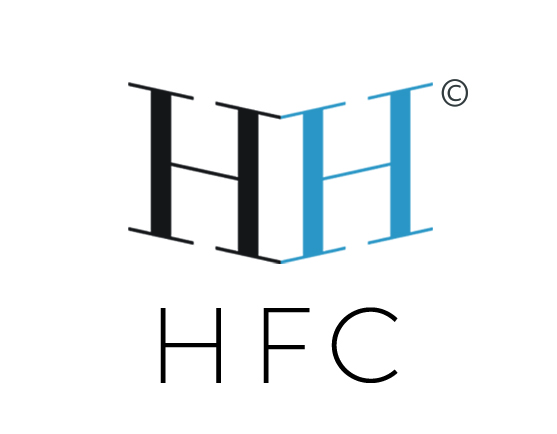 Head-Office
Chemin Avijl, 93 – 1180 Brussels
Belgium
RPM VAT BE0874 352 555
info@happyfewcom.com
Tel. +32 2 808 24 62
Mob. +32 479 280 841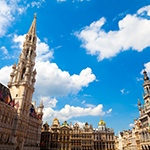 European Office – Operation
Aldea del Mar – Ave Roentgen, 4 BP166
03183 – Torrevieja – Alicante
Spain
DNI VAT ES-Y3997875Y
info@happyfewcom.com
Tel. +34 965 063 284
Mob. +34 678 134 083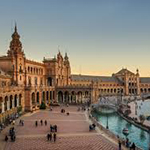 Sincere thanks to our beloved clients for their confidence in our agency for more than 15 years!