HAG – DISPENSING TERMINALS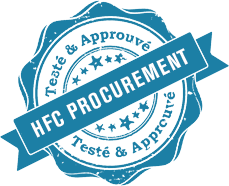 SEARCH FOR SOLUTIONS & INNOVATIONS FOR LUXURY HOTELS
The past few months have clearly shown the limits of low-end terminals which leak after 3 weeks of use, plastic cans placed everywhere and which do not fail to spill a few drops on the counter … It is time to equip with a minimum of quality.
Whichever you choose from these gel dispensing terminals, they all have in common durability, excellent level of finish and customization to your image.
All the models offered are manufactured in France, Belgium, Spain or the US, have a reliable after-sales service and we offer an assistance service in the follow-up of your purchases, available 7/7.
The prices indicated are « direct from the manufacturer », 0% margin, guarantee of the best value for money.
TESTED & APPROVED BY HFC PROCUREMENT
GET THE BROCHURE "CONTACTLESS TERMINALS"
GET THE BROCHURE "DOSE ON FOOT"
More information on one or more models?
Questions about the specific customization?
Join our technical service?
Call us on +32 2 808 24 62 or fill out the form below please.
Keep in touch!